Our purposes
Registered as an NGO under the 1901 law, Notre Affaire à Tous has a non-profit-making activity. We are a small association, and it is thanks to the hard work of volunteers, and the pro bono work of several lawyers that we can carry out all our projects.
The financial means are fully mobilized to carry out our projects and campaigns with a permanent concern of optimization of resources for a maximum impact. We are committed to full transparency at the beginning of each year on the use of the previous year's funds.
We do not yet issue tax receipts but we are working on it!
Distribution of expenses (2019)
The resources of Notre Affaire à Tous having evolved considerably between 2018 and 2019 with the first grants from foundations, the association was able to recruit its first full-time employees.
Thus, a large part of Notre Affaire à Tous's expenses corresponds to human resources and their functioning necessary for the steering of the association's program: strategic, administrative and financial management, coordination of working groups and animation of associative life, etc. The other expenses of the association concern the expenses related to the actions of education and awareness, mobilization, communication and events, as well as various operating expenses (rent, accountant, webmaster, etc.)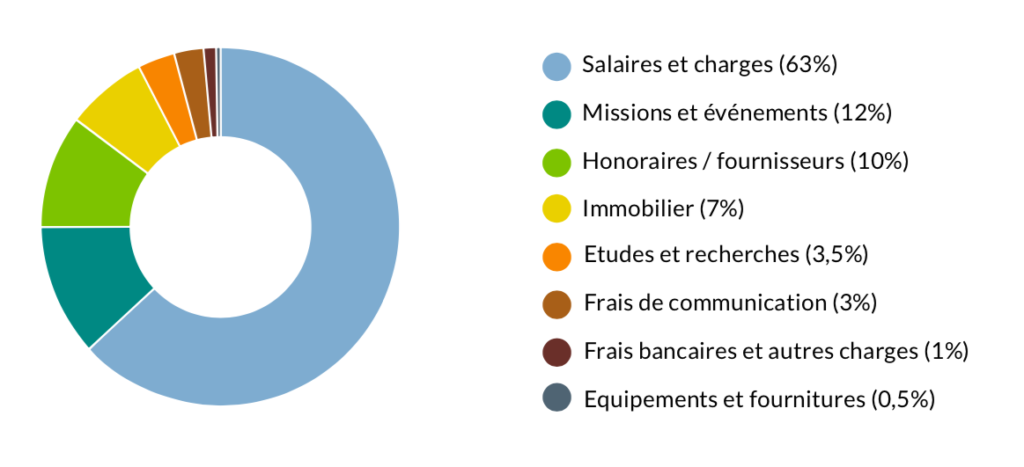 Distribution of expenses (2019)
In 2019, the financing of Notre Affaire à Tous evolved significantly. Relying in 2018 almost entirely on memberships and donations from individuals, the change in scale of the association, mainly due to the impact of the Case of the Century, has made it possible to establish relationships with new financial partners.
Two private foundations (The Charles Léopold Mayer foundation and Un Monde pour Tous) have enabled us to finance current and operating expenses. Four other foundations (Climate Action Network Europe, Lush, Léa Nature, Terre Solidaire) respectively supported expenses related to specific projects of Notre Affaire à Tous.
In order to consolidate our activities, Notre Affaire à Tous is looking for additional funding for projects and operating expenses.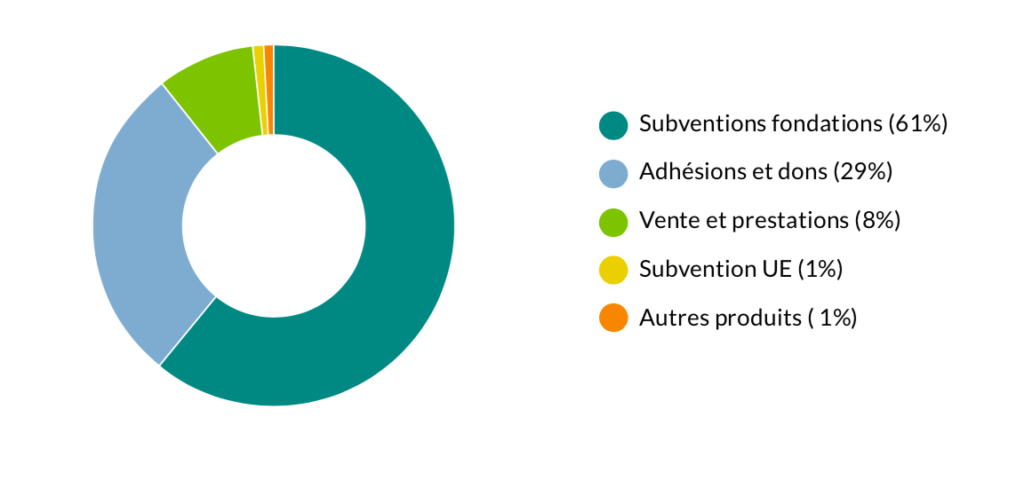 They trust us