Notre Affaire à Tous is looking for volunteer native English or Spanish language proofreaders or translators to proofread or translate court cases!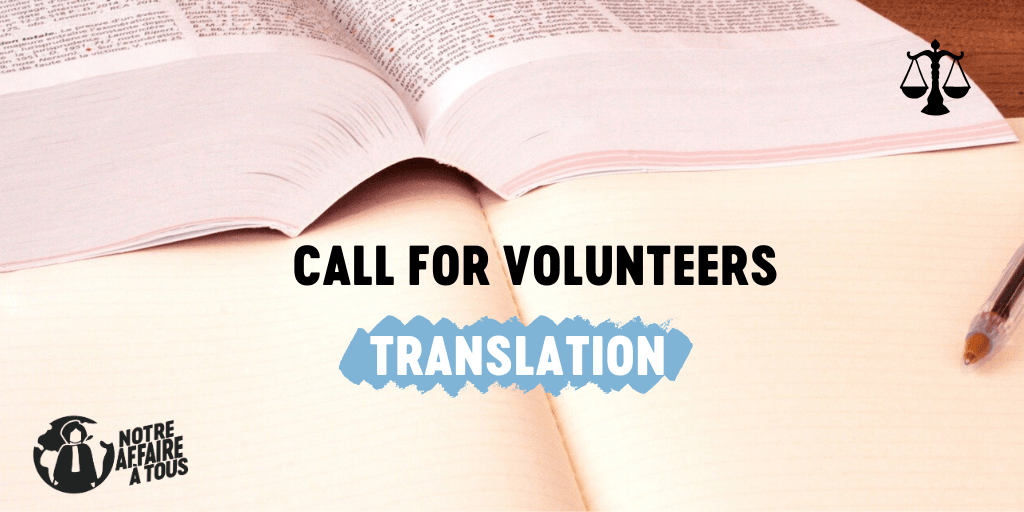 If you want to fight alongside us to build the global movement for #ClimateJustice and strengthen environmental law, this is the place to be !
You are a native English or Spanish speaker, you have legal skills and want to use them to advance this cause? This call is for you!
Notre Affaire à Tous is looking for motivated individuals to complete the group of volunteer translators. We would be delighted to have you with us!
The objective is to make our documents and materials accessible to a non-French-speaking public. Proofreading must therefore be carried out by native speakers so that our publications are written in the best possible way to be fully shared by the public and international influential bodies;
What are the missions?
Proofreading and/or translation of legal documents (formal notice, interpellation, administrative appeals, etc.), court decisions and legal decision reports
Proofreading and/or translation of press releases and press kits
Proofreading and/or translation of product research reports by members of the association
You want to join us? Become a member of Notre Affaire à Tous and send us an email at: noemie.garrigoux@hotmail.fr and snyule84@gmail.com
Subject of the mail: Call for volunteers: Translation